Dr Amy Wadsworth (Chiropractor)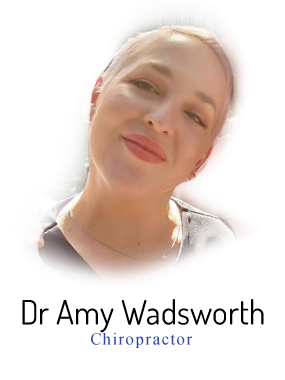 Since the age of 12, I have been under chiropractic care and experienced relief firsthand.
Dr Amy has always been interested in the health sector, having worked in the health space through multiple avenues. She's also completed training as a massage therapist and personal trainer.
To prepare for her chiropractic career, Dr Amy earned a Bachelor of Science/Bachelor of Clinical Chiropractic from Murdoch University. She's currently working towards a Masters in Neuroscience
Finding Fulfillment Helping Patients
For Dr Amy, it's rewarding to help patients get out of pain and experience their full health potential. Her experience includes helping former defence personnel adjust to civilian life and deal with chronic or unresolved pain.
Outside of the Practice
When she's not caring for patients, Dr Amy enjoys spending time with her husband and two cats, Lily and Luna (both named after Harry Potter characters).
WANT TO LEARN MORE?
Dr Amy looks forward to welcoming you to our practice. If you'd like to learn more about her, or schedule an appointment, contact us today!

Dr Amy Wadsworth | (08) 9259 1114