About Tassell Chiropractic
Our approach is simple. We believe that health is among our most valuable possessions. And while we generally meet people after they've lost their health, our commitment is three-fold:
1. Relief Care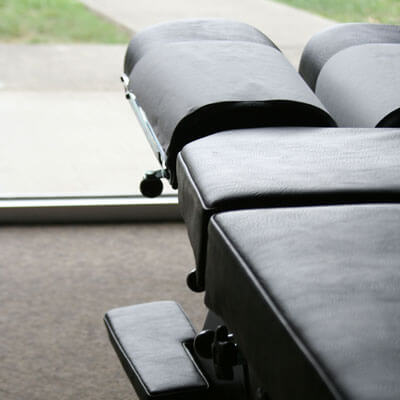 When many people seek care in our office they have one goal: relief. So that's where we start! This initial stage of care focuses on getting rid of your ailment in the shortest time possible, getting to the cause of your problem and examining your spine thoroughly to allow improvement to be measured accurately and objectively.
Recommendations for your treatment will be based on your examination results, radiographic results, the history of your complaint, the nature of your complaint, and the pressure that you put on your spine through occupation and recreation. We do not have a cookie cutter, one size fits all approach to your treatment!
Also a priority at this stage of care is ensuring that you really understand your spine. To give you time to ask questions your first few appointments are made much longer. It is important to us that you feel like your condition has been thoroughly explored and explained.
2. Improving Function
Stage Two is aimed at improving your spine, ready for it's re-examination. The re-examination runs through all the weaknesses that your spine showed in stage one and measuring the improvement in these weaknesses. This is where we start to see improvements which are deeper than just relief.
3. Corrective Care
Corrective care is aimed at seeing demonstrable radiographic changes in your spine. That is, making your x-rays look more like they should!
You're the Boss
You're the boss! It's your body, your health and your future. Our job is to offer you the finest chiropractic care possible, and it's up to you to decide how you would like to proceed. Sound interesting? Contact us to make an appointment today!

About Us | Tassell Chiropractic