Dr Jared Fairbotham (Chiropractor)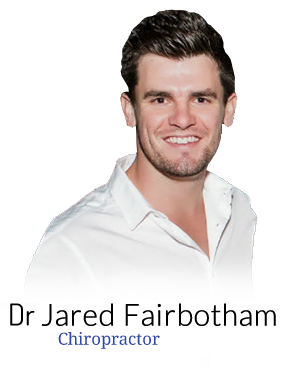 Born and raised in Perth, I completed my 5 year Bachelor of Science/Bachelor of Chiropractic at Murdoch University.
I have a strong interest in helping people of all ages achieve their optimal health. By restoring function to the spine and nervous system, people are able to deal with the stresses of life and are able to do the things in life they want.
Dr Jared enjoys spending time with his wife Andrea, and chocolate Labrador Cooper. His hobbies include watching the football, especially the Fremantle Dockers.
I look forward to helping you and your family with safe and natural chiropractic care. Contact us today on (08) 9439 6889 to schedule an appointment.
CONTACT US


Dr Jared Fairbotham | Tassell Chiropractic