Chiropractic Care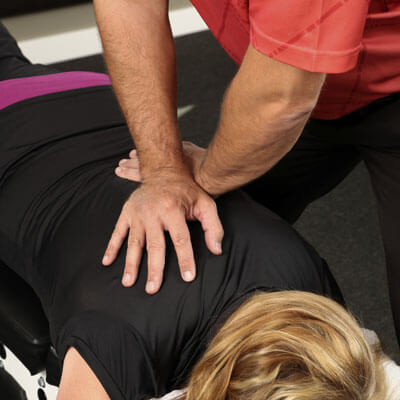 Chiropractic care both relieves pain and fixes the underlying cause of problems naturally, without prescribing medication. Both Tassell Chiropractic clinics help patients of all ages, from infants to teenagers to adults and seniors.
We focus on reducing discomfort as quickly as possible so your quality of life improves straightaway. After that, we'll work with you to optimise your health through wellness care to prevent troubling symptoms from coming back.
Natural and Beneficial Care
Acute and chronic pain often come from structural issues. When your spine and joints are out of alignment, that puts pressure on the nerves. This can lead to various symptoms throughout the body. Our care improves the functioning of the nervous system by restoring your spine and joints to proper position.
Many chronic health issues are the result of choices we've made for years. These bad habits often add up to health challenges that may prove difficult to correct. Our gentle care offers natural relief from:
Arthritis
Back pain
Disc problems
Headaches and migraines
Hip discomfort
Joint issues
Neck pain
Postural issues
Sciatica
Personalised Care to Meet Your Needs
We use various techniques, from extremely gentle light touch for tiny spines to stronger manual adjustments for larger patients. Every person is different, so we tailor our care to suit your needs.
We'll also recommend specific stretches and stabilisation techniques. By combining patient education and self-care practices with adjustments, we speed up your healing and equip you to stay well long term.
Changing Lives, One Relationship at a Time
For us, care is about so much more than resolving discomfort. We're just as excited about getting to know you as we help you function at your best and achieve your health goals. We love helping people change their lives by empowering them to take charge of their health.
We accept all health funds with HICAPS on-site.
Target the Root Cause of Pain Today
There's a natural solution for pain. Schedule your appointment now.
Contact Us

Chiropractic Care | Tassell Chiropractic