Paediatric Chiropractic at Tassell Chiropractic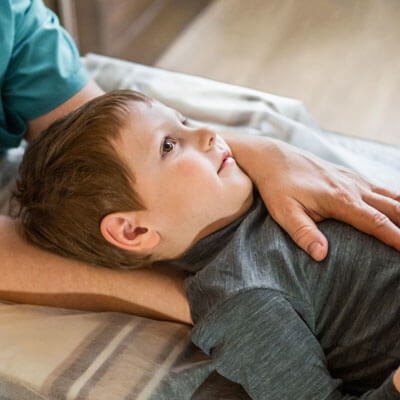 Everyone loves watching kids have fun—but their high level of activity makes them prone to falls and injury. It's important to care for injuries as they arise, before problems become chronic. At Tassell Chiropractic, we provide gentle paediatric care to keep babies, children, and teens in maximum health so they can flourish and embrace every opportunity.
Nipping Health Issues in the Bud
Chiropractic care for kids is usually more cost and time efficient than when adjusting rigid adult spines, where problems have set in. We can fix problems quickly and easily. Adjustments minimise the damage caused by falls and injuries.
We recommend regular wellness care for all kids. However, there are key ages when it's especially important to come in for adjustments. Children are more likely to have spinal problems immediately following birth, when learning to crawl and walk, in the middle of huge growth spurts and puberty, and after physical trauma like sports injuries.


Paediatric Chiropractor | Tassell Chiropractic