Dr Sonya Tassell (Chiropractor)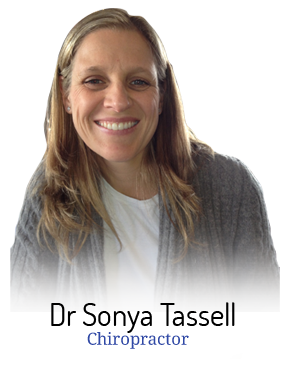 For nearly three decades, chiropractor Dr Sonya Tassell has been serving patients of all walks of life, helping them achieve their goals in health naturally.
Dr Sonya Tassell enjoys all aspects of being a chiropractor, from working with newborns on their first adjustments to helping seniors thrive in their golden years. What fascinates her most, however, is the body's incredible ability to heal itself when nervous system interference is removed.
As a chiropractor, I have the privilege of being a part of many patients return to health, from grateful mothers whose babies are no longer colicky to athletes relieved to be back in the game, to everyday people who no longer have pain after years of chronic issues. All of this makes being a chiropractor rewarding and enjoyable.
In addition to incorporating a variety of adjustment techniques into her practice, Dr Sonya Tassell maintains certifications with the Chiropractic Association of Australia, Sports Chaplaincy Australia, and the Webster technique.
Giving Back
In 2010, Dr Sonya Tassell set up a chiropractic clinic in Bangalore, India, and continues to serve on the organisations board to this day. Her work there has allowed for thousands of people in need to receive natural, focused chiropractic care that they're unable to receive otherwise. When she's able, she enjoys visiting the clinic and giving adjustments while there.
Outside of the Practice
When she isn't changing lives in the practice, Dr Sonya Tassell has four teenagers who keep her on her toes. She's also the team chaplain for the Perth Lynx WNBL basketball team. She also enjoys staying active through exercise, though snow skiing is her all-time favourite activity.
Dr Sonya Tassell comes from a history of chiropractors her father, Dr Laurie Tassell, served as both Australia's National President and as President of the World Chiropractic Federation and has three siblings who are chiropractors. Two of her children are also currently studying to join the field.
Want to Learn More?
Dr Sonya Tassell can't wait to welcome you to our practice. If you'd like to learn more about her, or schedule an appointment, please do so today. We look forward to meeting you!

Dr Sonya Tassell | (08) 9259 1114