Dr Leisa Tassell (Chiropractor)
I wanted to spend my life helping people achieve sustainable pain relief and pursue better health."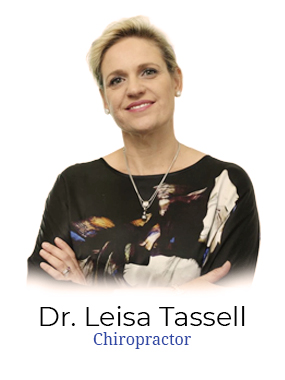 We're pleased to welcome Dr Leisa Tassell to Tassell Chiropractic, who's just as excited to be once again practicing in Western Australia.
Dr Leisa comes from one of Australia's largest families of chiropractors. Having been in the clinical environment since she was a child and having worked alongside her father, she's developed a deep understanding of chiropractic. She's witnessed the miracles that come from chiropractic care.
Dr Leisa earned her chiropractic degree from RMIT Melbourne, thoroughly enjoying the rigorous, scientific and challenging courses in the program.
As Dr Leisa puts it, "Patients today demand scientific evidence to back their treatment options."
Creating Strong Patient Bonds
Dr Leisa loves getting to know her patients and forming strong bonds with them as they embark on their health journey. She also finds it rewarding that she may be able to help patients change their lives without having to prescribe medications. The beauty of chiropractic is that everything is achieved naturally.
Providing Quality, Focused Care for All
I will never forget the incredible experience of adjusting a baby for the first time."
Some of her fondest experiences include caring for patients in countries like India, Nepal and Thailand. It can be equally gratifying, she says, to help a bride walk down the aisle headache-free on her wedding day. Dr Leisa considers one of her greatest achievements to be fulfilling her patients' needs, whatever they may be.
Outside of the Practice
When she is not spending time outdoors with her husband Evan, their daughter Grace, and their dog, you can find her catching up with friends the local cafes. She also enjoys cooking, taking walks and boxing. Dr Leisa also has her own spine checked weekly!
Dr Leisa is a member of the International Chiropractic Pediatric Association (ICPA) and the Chiropractors' Association of Australia (CAA).
Want to Learn More?
Learn more about Dr Leisa's approach to care by contacting us today to schedule a consultation!

Dr Leisa Tassell | Tassell Chiropractic